Detective agency in Polonnoe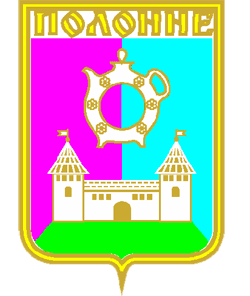 Due to the large number of committed crimes in the modern world, law enforcement officials do not always have the ability to respond quickly to every incoming request to them. In this regard, the increasing popularity start to use services of a detective agency "Private detective Khmelnitsky", which takes responsibility for the disclosure not only of criminal offenses, but also for solving the problems that arise in various fields of human life. And if you're faced with such a challenge as adultery, but want to make sure his suspicions, you can contact our detective agency in full, so that our staff conducted its investigation and provide you with accurate information about what your husband or your wife you really change. Or, conversely, you can get information from us about the fact that all your suspicions of infidelity were wrong.
Often it is this sphere of human life becomes the object of blackmail, especially if the cheating husband or wife really had to be, but it was a mistake. After all, each of us can stumble on this path of life. And in such a situation, you can use our service to you, we have provided an alibi in family life. We guarantee that even if your second ladle aware of treason, after some of our actions, she will find an excuse and you believe it. But give an alibi to its customers, we can only in situations that are not criminal. And, of course, if a person comes to us with a request to identify her husband's infidelity or the wife, and then it turns out that the wife really has a lover, then our client will get only the real facts. The findings, made ​​by our staff as a result of surveillance, it is enough to file for divorce because of infidelity women or men. The more that we are professional lawyers who can and in this regard to provide assistance and full support.
Book with us check on loyalty and make sure that you have chosen a really decent and faithful man, with whom you can officially marry.
We carry out a quick search of bugs
Today do not need to take any high office, to be a politician or a businessman, to discover that your phone is on tapping, for you being photographic surveillance, and, in principle, it turns out that you have become a victim of espionage. Surveillance of a person may be established for a variety of reasons, in some cases, known only by the spies who install such surveillance. But you have all the resources to get rid of such a penetration into their private lives. for this you only need to contact the detective agency "Private detective Khmelnitsky" to our staff conducted an investigation and found out exactly who and for what purpose is watching you.
Also, you can order a number of preventive measures to prevent surveillance, including checks on the listening devices. And even if you use antiproslushku, in some cases, it can not protect you. We have repeatedly been able to detect wiretapping cell phones that have been equipped with antiproslushkami. We also recommend that in such a situation, ask all your friends and relatives using a lie detector to see if they have some relation to the installation of such equipment for tracking. Actively used polygraph test and of our corporate customers who bought this service not only for the investigation of a crime, but when hiring new employees.
Find people by name
If you had lost touch with your old friends, we are ready to help you in its recovery and collection of information about these people. We carry out search of people at the professional level, including produce search for relatives, missing persons, using their database for this and other resources. We have a lot of experience in this field, which allows you to find a person by phone number, just in some cases, setting the address on the phone. Also we can find the last name of your choice man.
Send representatives in the region Polonnoe
Carefully check against your contact details to not making mistakes. Otherwise we will not be able to answer you. If in the course of the day with you will not be contacted by our representatives, please call on the phone mentioned on the website and let us know